Parents View
For parent view please click here to view the most recent results/reviews.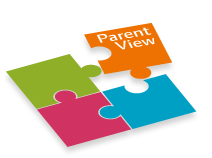 Please see the individual curriculum information (Autumn Term 2014) by clicking on your child's year group on the left of the screen.
There is a curriculum statement in the prospectus. An updated curriculum statement will appear here shortly in order to comply with the 2014 statutory requirements.
| | | | |
| --- | --- | --- | --- |
| St John Rigby Extra Curricular Activities | | | |
| Activity | Year Group(s) | Max' no. per session | When |
| * Run by external organisations : cost involved | | | |
| Art Club | 1, 2 | 12 | Monday lunchtime |
| Newspaper Club | 6 (L6) | By invitation | Monday lunchtime |
| Tag Rugby | 4, 6 | By Invitation | Monday lunchtime |
| Homework Club | 1, 2, 3, 4, 5, 6 | Open to all | Monday lunchtime |
| Sign Language Club | 1, 2 | 12 | Monday lunchtime |
| EY Choir | EY | unlimited | Monday after school |
| Spanish Lessons * | 3, 4, 5, 6 | 10 | Monday after school |
| Girls Reading | 2, 3 | By invitation | Tuesday lunchtime |
| Percussion Group | 2, 3 | 16 | Tuesday lunchtime |
| Cross Country | 3, 4, 5 | 30 | Tuesday lunchtime |
| Dance Club | 1, 2, 3 | 15 | Tuesday lunchtime |
| Dodgeball | 5, 6 | 14 | Tuesday after school |
| Football * | 3, 4 | 20 | Tuesday after school |
| Scrabble Club | 5, 6 | 12 (just turn up) | Wednesday lunchtime |
| Chess Club | 2, 3, 4, 5, 6 | 14 (just turn up) | Wednesday lunchtime |
| Drama Club | 4, 5, 6 | 20 | Wednesday after school |
| Gospel Choir | 4, 5, 6 | 30 | Wednesday after school |
| G&T Games | 3, 4, 5, 6 | By invitation | Thursday lunchtime |
| ICT Games | 1, 2, 3 | 10 | Thursday lunchtime |
| Boys Reading | 2, 3 | By invitation | Thursday lunchtime |
| Football * | 1, 2 | 24 | Thursday after school |
| Spanish Lessons * | 1, 2 | 10 | Thursday after school |
| Chaplaincy Art | 1, 2 | 12 | Friday during special time |
| Hip Hop Dancing | 5,6 | 15 | Friday after school |
| Film Club | 5, 6 | 20 | Friday after school |
| Glee' Club | 4, 5, 6 | 25 | Summer Term |