We warmly invite families to come along to see what our school has to offer you and your child for starting Reception in September 2023.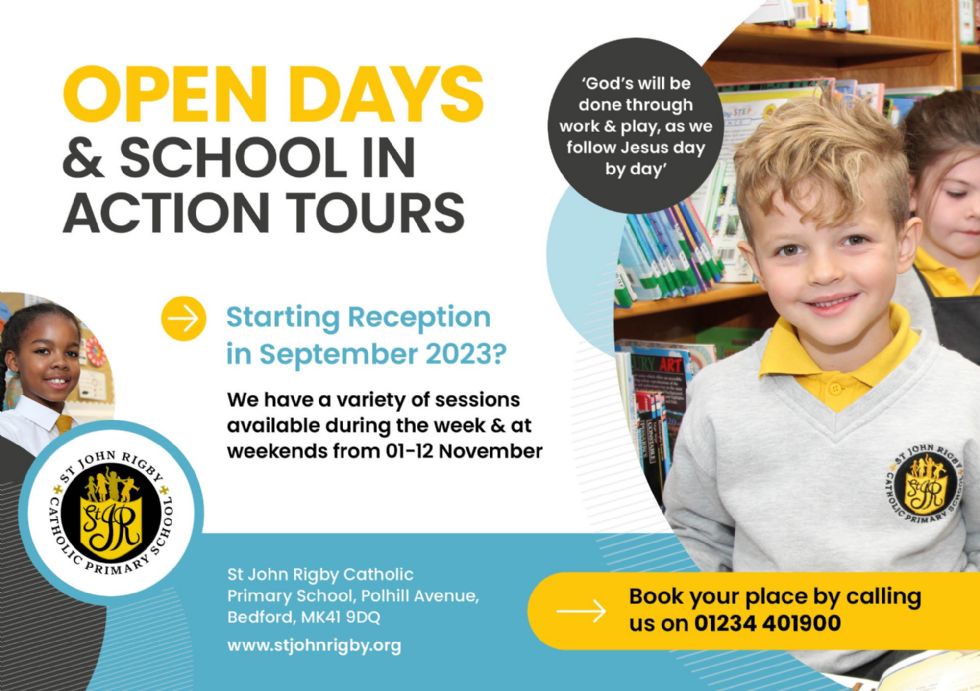 We understand that parents have a lot to juggle with work, home and school life and we have therefore offered a variety of open day sessions. If you are unable to attend these dates, please contact the school office.
Please contact us on 01234 401900 to book your place on one of our Open Days:
School in Action:
Come along during the school day and experience the buzz of learning at St John Rigby
Tuesday 1st November 9.30am – 10.30am
Thursday 10th November 9.30am – 10.30am
After Work and Weekend Tours:
For an opportunity to fully explore the facilities and classrooms please book an out of hours tour
Tuesday 1st November 6.00pm – 7.00pm
Saturday 5th November 10.00am – 11.00am
Thursday 10th November 6.00pm – 7.00pm
Saturday 12th November 10.00am – 11.00am
We look forward to welcoming you to St John Rigby Primary Catholic Primary School.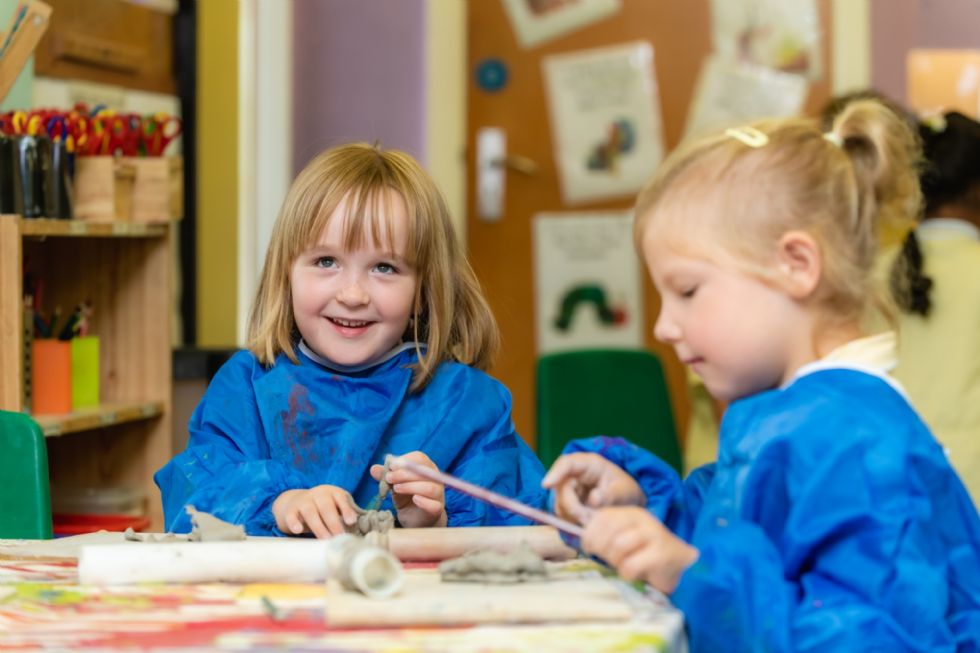 If you would like any further information or you would like to come along and visit our school at any other time throughout the academic year, please get in touch.
St John Rigby Primary is part of Our Lady Immaculate Catholic Academies Trust - please visit their website here for further information.
Find us on Facebook 'St John Rigby Catholic Primary School'
Follow us on Twitter @StJohnRig