God's will be done through work and play, as we follow Jesus day by day.
St John Rigby is an established, friendly, family-orientated, thriving primary school which offers a Catholic education to pupils aged 4 – 11 within the parishes of the Bedford Deanery. We are part of Our Lady Immaculate Catholic Academies Trust, a community of Catholic Primary and Secondary Schools across Bedford and Northamptonshire.
At the core of the school community are extremely talented and dedicated members of staff who benefit from close working partnerships with supportive, parents and carers. They are united by one common goal which is to ensure that the children are able to achieve the best that is possible in all aspects of their life in school.
As a Christian community our school life is based upon the Gospel values of Faith, Forgiveness, Love, Hope and Trust. Our supportive and encouraging learning environment helps children develop a love of learning that stays with them for life. All staff are committed in their desire to walk alongside our children as they each set off on their unique learning journey.
Our core Curriculum ethos is centred around FLAME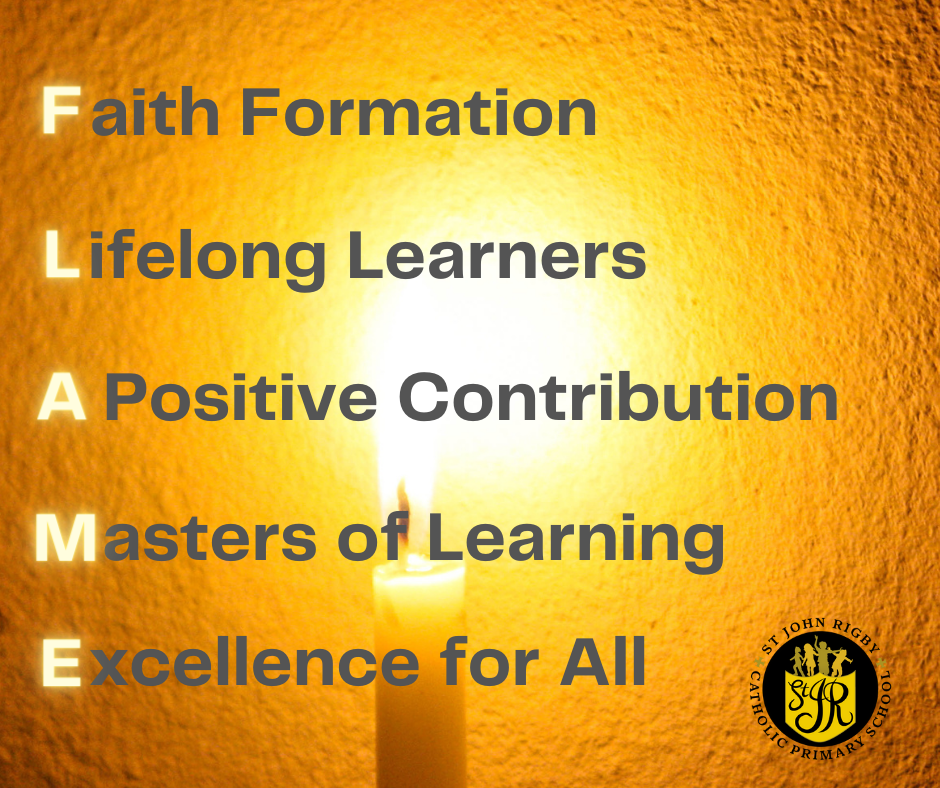 We aim for each child to acquire an understanding of Faith Formation, encourage Lifelong Learners with the knowledge and skills required to be successful, ensure pupils recognise and make A Positive Contribution in all that they do, become Masters of their own Learning (knowing how to learn and overcome barriers), through a curriculum that promotes Excellence for All pupils, no matter what their starting point.
If you would like to know more please do not hesitate to contact the school for a visit.