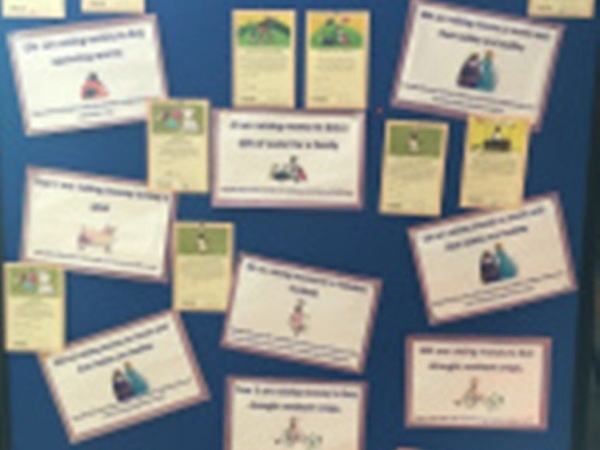 St John Rigby School raise over £600
The pupils at St John Rigby School in Bedford worked very hard over Lent to raise an amazing £600.
At the school they have a CAFOD display board titled 'Gifts for the World'. Each year group chose something on the board to raise money for. The items listed included:
A weeks supply of milk, drought resistant crops, medicine and food for children across the world, water provision, entertainment for children to make them smile and school starter packs.
Find out more about getting involved in the latest CAFOD campaign
The head teacher, Mr Adam Palmer was very impressed by the pupil's efforts and the school chaplaincy team said:
"In addition to year group activities, groups of children across the whole school, ran their own initiatives to boost funds even more. They organised and ran these during their lunch break over a couple of weeks."
"Well done to everyone for all their hard work, generosity and creativity. The parents and staff at the school are very proud of all the children. Thank you to all the staff who gave up their free time to support this work."
We would like to thank all the pupils, teachers and parents for all their hard work over Lent and their great fundraising!