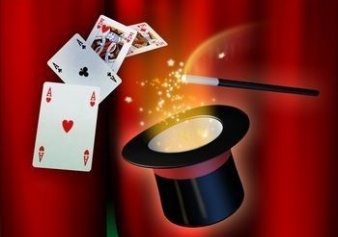 Years 3 and 4 do themselves proud with an eclectic mix of music and magic
On Friday, the heats for Years 3 and 4 took place. Once again, many pupils had clearly rehearsed synchronised dance moves to the likes of the "Victorious" theme tune (Sophia, Amara and Cianna), the hits of Little Mix (Sienna, Niamh, Aoife, Emily, Olivia and Katie who sang and danced) and Katy Perry's Swish Swish (Ava and Pheobe with their gymastics display). No audition would be complete without "Despacito" performed by Lauren.
Special mention should go to Cianna who sang without the aid of a backing track, Imade, who rapped with great attitude to a "Descendants" track and finally, Naomi, who sang so sweetly that the judges asked if the backing track could be turned down so they could hear the lovely tone of her singing voice.
It was clear that Years 3 and 4 wanted to bring something different. Sophia and Kiya did some speed cartoon drawing of Ed Sheeran with a bunny rabbit.
Finally, well done to Juilja, Ryan, Logan and Angelo who all performed card tricks. They all showed great potential combining the slickness of Derren Brown with the comedy timing of Tommy Cooper.
Thanks, once again, should go to the Year 5 and 6 organising committee who supported and encouraged throughout.