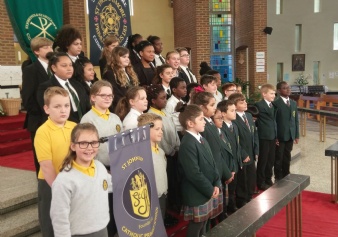 SJR proudly represented by pupils from year 4 and Junior Chaplaincy members.
Over 40 pupils and staff from SJR ventured down to St. Mary's RC Church in Dunstable to join with Catholic Schools from across the Diocese for the annual Diocesan Schools Mass celebrated by Bishop Peter.
Our new school banner was proudly on display and joined other school banners (including our Trust partner schools) processing out of the Church during the final hymn.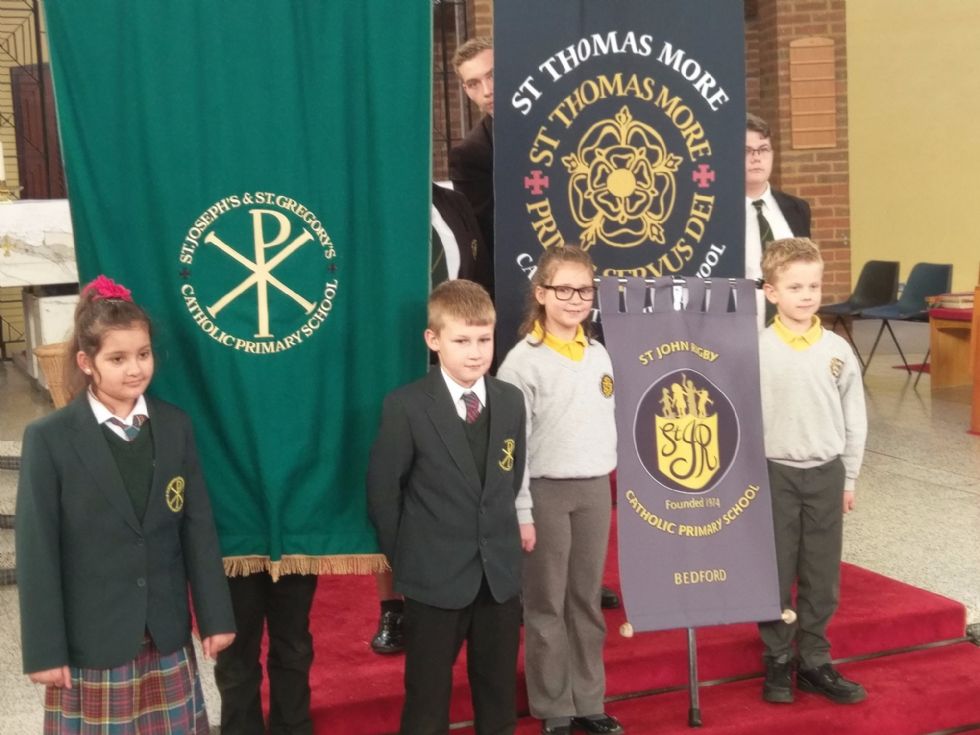 Special mention should go to Max, Osayuki and Oliver who read the first reading from the Book of Samuel in front of 900 pupils. They were word perfect and crystal clear; they did the school proud.
Bishop Peter used this reading, which described the anointing of David, to remind us all that we are chosen and called. David may have seemed small and imperfect on the outside, but God could see into his heart. Bishop Peter reminded us all that he can see beyond our imperfections on the outside to the goodness in each of our hearts also. This clearly echoed our value for this half term where we have pledged to celebrate the inner beauty in ourselves and each other.
After Mass, we enjoyed a packed lunch in the Church Hall with the other schools. We then boarded the bus and spent time on the journey back to school cheering up M1 road users on a Friday afternoon with some enthusiastic waving!