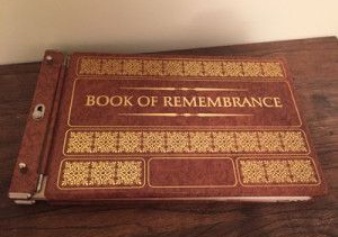 Please send in the names of deceased loved ones and we will include them in this year's book.
During our assembly this morning we launched our Book of Remembrance ready for November.
November begins with the two feasts, All Saints followed by All Souls which is a time when we remember, pray for and pray with our dearly departed loved ones. At the assembly this morning, each class received a poster that contains a short prayer based on these words of comfort shared by St. Paul in a letter to the Thessalonians:
We believe that Jesus died and rose again, and that it will be the same for those who have died in Jesus. God will bring them with him. With such thoughts as these you should comfort one another.
Children and staff are invited, throughout this week, to record the names of their deceased loved ones on these posters. The names are then collected and placed in our Book of Remembrance which will sit in our school reception throughout November. This serves as a symbol of how our loved ones shaped who we are today.
If you would like a name recorded in the book, please do not hesitate to email the names using our email address: admin@stjohnrigby.org
We finished our assembly by learning the chorus of this beautiful hymn which the children picked up incredibly quickly.