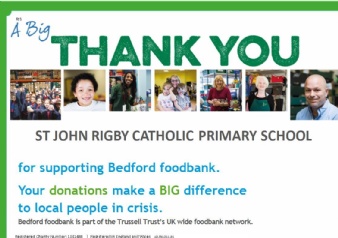 Enough food for 380 meals goes to Trussell Trust. Equivalent amount arrives at Prebend Street Homeless Shelter also.
A huge thank you goes out to all SJR families for the Harvest Festival food this year.
We provided enough food for the food bank to be able to supply 380 meals. We also delivered a similarly sized consignment of food to Prebend Street Homeless Shelter on Tuesday morning. Thanks to the willing helpers who helped pack up the food ready for delivery.
SJR.