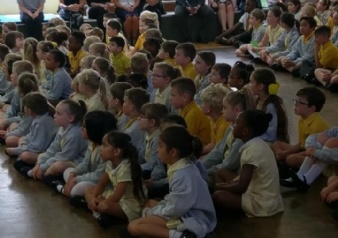 ALL PARENTS (YEARS ONE TO SIX) WELCOME: THURSDAY 14th SEPTEMBER
Dear All
The term has started and the children have made an excellent start. They have all arrived at school with smiles on faces and a real readiness to learn.
On Thursday 14th September, we will have our welcome afternoon in school from 3.30pm. This is an opportunity to visit your child's classroom and meet his/her teacher. Your class teacher will go through the curriculum and outline protocols and guidelines for the year ahead. The sessions are quite informal so there will also be an opportunity to ask questions. Sessions will last for approximately half an hour but will be repeated at 4pm to account for parents with more than one child or for later arrivals.
You may be aware that we have been encouraging the children to try our canteen food following the arrival of our new catering management team, Relish. Feedback from the children over these past few days has been overwhelmingly positive. There will be samples available to taste on Thursday 21st September as you collect your child at 3.15pm.
Thank you in advance for attending this event. We value the opportunity to work alongside parents and carers in order to ensure that our children can do the best that is possible in all aspects of their school life.
Kind regards
All at SJR