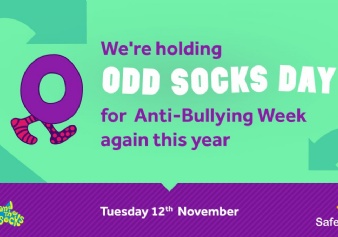 Anti-Bullying Week - Odd Socks Day Tuesday 12th November
To mark Anti-bullying week, we will be holding an Odd Socks Day tomorrow 12th November. It's an opportunity to encourage the children to express themselves and celebrate their individuality and what makes us all unique!
The theme for this year is 'Change Starts with Us'.
Whether it is verbal, physical, online or in-person, bullying has a significant impact on a child's life well in to adulthood. By making small, simple changes, we can break this cycle and create a safe environment for everyone. Change starts with a conversation. It starts with checking in. It starts with working together.
During the week, each class will be making a class pledge, which will then go on display in the hall, recognising that anti-bullying is a collective responsibility.