RECEPTION

In Reception, we have been learning all about the special time of advent and made our own promises to help others. We have had lots of fun decorating our classroom areas and spotting the cheeky elf in the mornings! The children have all worked really hard on performing their nativity and are all looking forward to celebrating the birth of Jesus on Christmas Day

YEAR 1

Year one has been reading the story: Owl Babies. We have been learning how to add more detail to our writing by using the 'FANTASTICs'. This term we had some very special visitors in school, and can now tell you lots of facts about what owls eat, where they live and when they hunt. We had a visit from a tawny owl, barn owl and an African eagle owl. They were silent flyers and had excellent hearing too. The children had so much fun!

YEAR 2

The children in year 2 have had a super first term learning all about staying healthy and looking after ourselves, our beautiful world and one another. In Science, the 'Eatwell Plate' has been an important feature, which has filtered into the healthy sandwiches we have been designing and making in DT. In Art, we looked at lines and patterns in God's creation and made rubbings and investigated different ways to make prints. We have also been learning about the weather and the Great Fire of London. We even made our own 'great fire' on the playground (safely of course!) to investigate its spread. We've been games testers, and have investigated the algorithms used to make computer games using Scratch. It has been an exciting first term.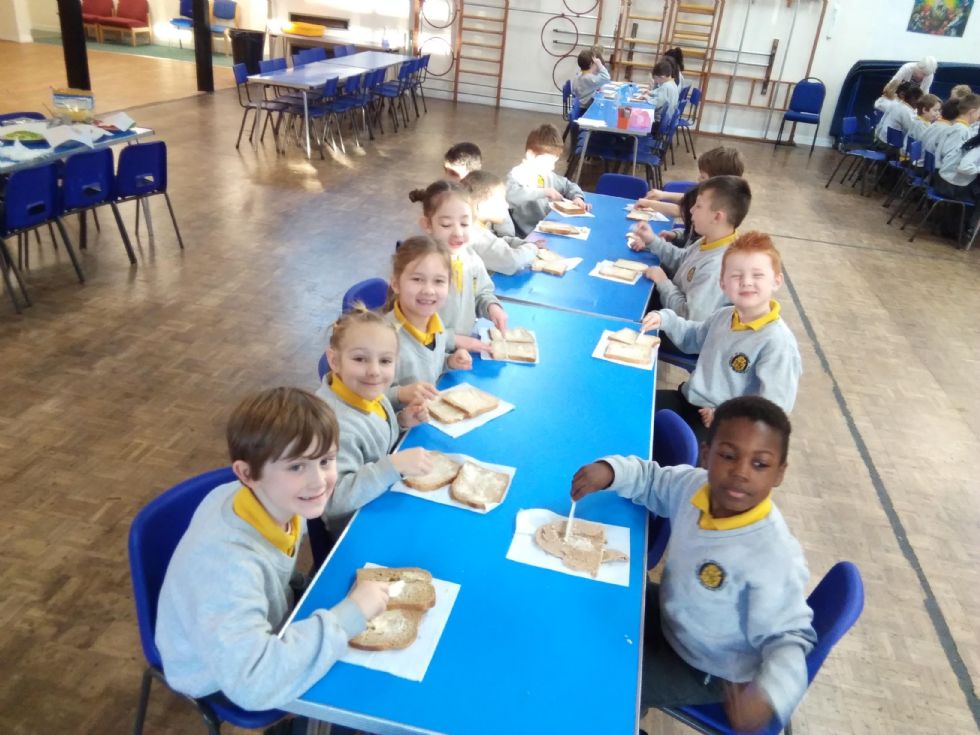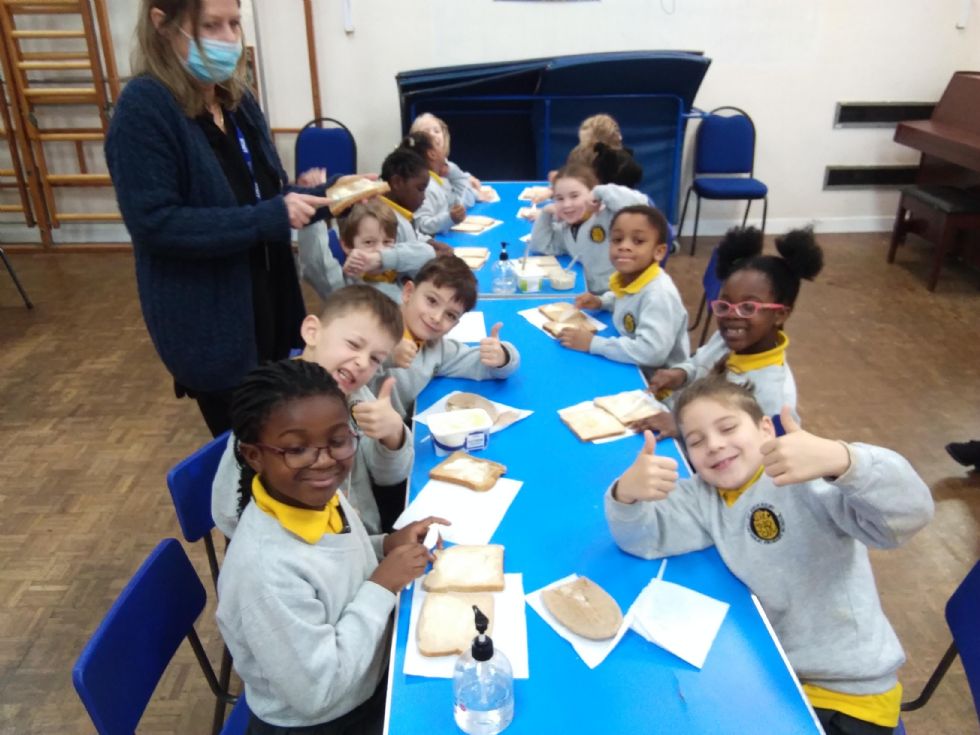 YEAR 3

The Year 3 children have enjoyed learning about the Stone Age and we were lucky to have a Stone Age expert visit us. He told us lots of amazing facts, and we even got to handle real life artefacts from the Stone Age – such as antlers, jaw bones and even a Megalodon tooth! We finished the term with a trip to Higgins Museum to take part in Stone Age workshops and visit the museum.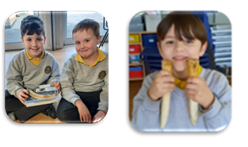 YEAR 4

Adventure, discovery and innovation summarise well some of the excellent learning and skills that the children have developed in Year 4 this term. In English, very good writing skills have begun to emerge through the creation of a fantasy story about a character who had a fall. This was followed by learning to write a newspaper article about a mystery creature. Some future journalists are certainly within our current cohort!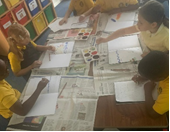 Creative skills came to the fore in our Art lessons, as the children researched the art of the Aboriginal people and tried to replicate their style to represent a journey in Jesus' ancestry. At the same time, some beautiful singing voices could be heard as the children studied and sang, Lean on me by Bill Withers.
The shouting of "Earthquake! Earthquake!" became a favourite way to start our Geography lessons, as the children enjoyed practising where to find safety in the unlikely event of such a natural phenomenon. Then, in History, we organised a mini-archaeological dig on the school field to give the children an experience of making some unique finds as part of their Anglo-Saxon learning. We also unearthed a beautiful baby photograph, which we later discovered was our very own, Mrs McGettigan!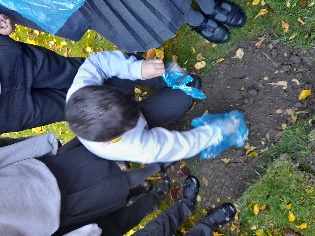 In Maths, some essential work has been completed on number and place value, measurement and the four operations of addition, subtraction, multiplication and division. We have been particularly focusing on learning times tables and have been incorporating some songs into lessons to support recall. Reasoning skills are also a current focus.
R.E. lessons saw the children engage in a range of writing, debating, art, drama and music activities to deepen understanding and relate the curriculum to our everyday lives. A highlight was the making of stained-glass windows in honour of St Joseph. We also spent time learning about our class saints and the school mission statement – God's will be done in work and play, as we follow Jesus day-by-day.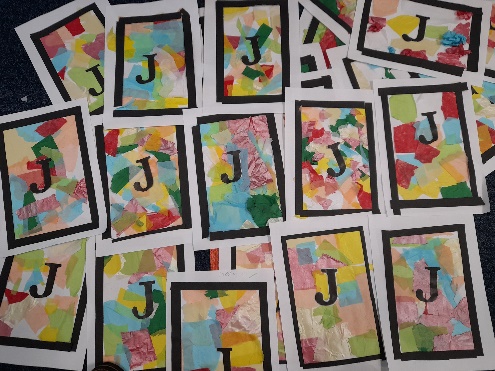 YEAR 5

In Year 5, we have been designing and making our own Christmas cookies. We looked at a range of designs first and did some taste testing. Next week, we will be baking and getting creative with our designs! Look out for photos on dojo to see our final products!
YEAR 6

Year 6 have had a fantastic first term and there have been so many amazing moments, including speaking to a real-life explorer to enhance our learning about 'The Amazon Rainforest' We also visited the rainforest, also known as Putnoe Woods, where the children immersed themselves into the woods, imagining that they were the characters of our class text, Katherine Rundell's, 'The Explorer'. The children created a list of powerful words including adjectives, verbs and expanded noun phrases. In addition to this the children did some sketching in the woods, to enhance the short stories they wrote when they got back to school.

We would also like to celebrate our rainforest artwork, inspired by the artists Ruth Daniels and Henry Rousseau, I am sure you would agree that we have some fantastic artists in year 6.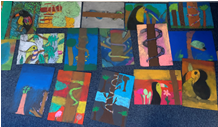 We were very fortunate to have a dance workshop with Samantha Mahoney, who is a teacher at Goldington Academy. The children learnt a tribal dance, inspired by the tribes that live in the Amazon forest, and in contrast, they learnt a carnival dance from the Rio De Janeiro Carnival.