Espresso learning
St John Rigby subscribes to the award-winning, cross-curricular digital learning service, Espresso.
For teachers:
This is something that teachers at St. John Rigby use on a regular basis in order to ensure that digital media is used in an innovative and enriching way in delivering the National Primary Curriculum with breadth and depth.
For pupils and parents
Espresso provides more than 23,000 digital media resources for all subjects across Foundation to Key Stage 2. It is updated on a weekly basis. It is compatible with all platforms from PC/Laptop to mobile devices. Pupils can access:
Rich multimedia content proven to support independent and home learning
Engaging short videos, weekly News Bites bulletins, interactive games, images, sounds, factfiles, articles and printable resources
To access Espresso, all you need to do is to go to:
http://www.discoveryeducation.co.uk/what-we-offer/discovery-education-espresso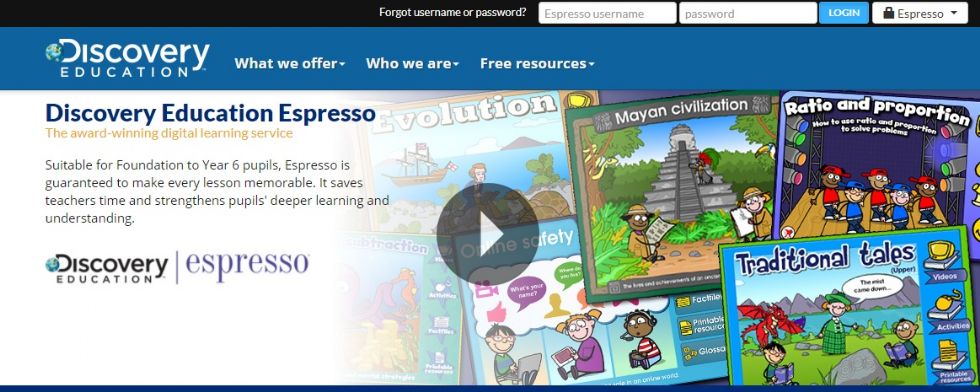 Your child will have received a letter with username and login. Enter these at the top of the page:
From here, you can hover the mouse over the key stage and you can explore a range of subjects. Or you can use this as a search engine and enter your area of interest into the search engine at the top.