At St John Rigby Catholic Primary School, the happiness, safety and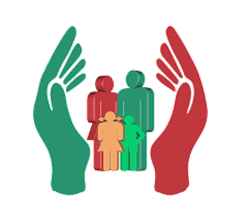 well-being of every child is our paramount concern. We are fully committed to Safeguarding and Promoting the Welfare of Children, and expect all staff, volunteers and visitors to share this commitment.
KEEPING CHILDREN SAFE IS EVERYONE'S RESPONSIBILITY
Safeguarding and promoting the welfare of children is defined as:
Protecting children from maltreatment;
Preventing impairment of children's health or development;
Ensuring that children grow up in circumstances consistent with the provision of safe and effective care;
Taking action to enable all children to have the best outcomes.
We are committed to keeping our children safe by providing a safe environment and by identifying children who are, or may be at risk of, suffering harm or experiencing welfare concerns. We listen to our pupils and take what they tell us seriously.
To achieve this, we have systems in place to promote a consistent culture of safeguarding and ensure safeguarding procedures effectively support families, children and staff at our school. These are designed to:
Create and maintain a safe learning environment
Identify child welfare concerns and take appropriate action
Use the curriculum to enable our children to develop keep safe strategies
Operate safer recruitment and selection procedures, along with undertaking appropriate checks, for anyone working with our children
All school staff receive regular safeguarding training. We also have staff members who have received enhanced training and/or who lead on safeguarding in the school:
Mrs M McGettigan: Designated Safeguarding Lead/Headteacher Mrs M McLoughlin: Deputy Designated Safeguarding Lead/Family Support Miss L Guard: Safeguarding Officer (E-Safety & Prevent)/Assistant Headteacher Miss C Ward: Safeguarding Officer (Child-on-child)/Assistant Headteacher Mrs S Parks: Safeguarding Officer (Child Exploitation)/Assistant Headteacher
Please do not hesitate to contact one of us to discuss any concerns you may have. There is always someone at the end of the phone if you need us (01234 401900), or you can contact us by email on safeguarding@sjr.beds.olicatschools.org
Our Safeguarding Governor is Mrs I Bond ibond@gov.olicatschools.org
St John Rigby has adopted the OLICAT Safeguarding and Child Protection Policy, for the safety of all. The policy can be found using the link below.
Safeguarding Concerns when the School Office is Closed: If the office is closed, and you have safeguarding concerns, or you are worried about a child's or family's welfare, please contact the Integrated Front Door - The IFD acts as the first point of contact for receiving all early help assessments and safeguarding concerns or enquiries.
They can be contacted either on the link or by phone:
01234 718700 during office hours
0300 300 8123 out of hours
IF THE CONCERN IS URGENT OR YOU, OR A CHILD, ARE IN DANGER - PLEASE CONTACT THE POLICE ON 999